Quality Dry Cleaners provide an array of services to please all our customers, these include:
Pick-up and delivery
VIP service
Deluxe service
Bag Wash
Dry Cleaning
Repairs and alterations
Press only
Linen*
Cashmere*
Silk*
Theatre costumes
Crystal, sequence and beaded garments*
Leather and suede*
Special process used*
Ski wear and racing suits
Household dry cleaning
Household laundry
Evening wear
Wedding gown and bridal party garments
Christening gowns
Communion and Confirmation gowns

Deluxe Service – We recommend for designer garments, garments of sentimental value, cashmere, silk and delicate items. Hand clean and hand finished*.
Repairs and alterations
Dresses
Jackets
Shirts
Skirts
Trousers
Adventure Wear
Ski suits, sleeping bags, hiking back-packs and boots, reproofing also available for all these garments.
Household Dry Cleaning and Furnishings
Donna's
Blankets
Bed spreads
Pillows
Cushions
Cushion and pillow covers
Lounge and car seat covers
Curtains
Household Laundry
Towels
Sheets
Donna covers
Valances
Press only. All of the above garments except adventure wear.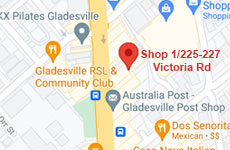 Shop 1 / 225 to 227 Victoria Rd Gladesville 2111
Phone: (02) 9817 5493
View Larger Map
71 Great N Rd, Five Dock NSW 2046
Phone: (02) 9713 7458
View Larger Map