Free Delivery & Pick Up.
Call Us or Register to Arrange.
Our Five Dock Store is Open: 7:30AM to 5:30PM Monday – Fri. Sat 8AM to 4PM.
Our Gladesville Store is Open Mon – Sat 8AM – 4PM.
Quality Dry Cleaners Free VIP Pick Up Service requires minimal "Person to Person" contact for dry cleaning. Along with this, we are adhering to the strictest health & safety standards at all times. Please contact us with any health / cleaning related questions.
Register for Free Pick Up & Delivery Here
Already Registered? Request a Pick Up Here!
Our Guarantee To You.
Quality Dry Cleaners guarantees your garments will be handled with the utmost care. Each garment will be cleaned and pressed by our professional team with over 30 years experience between them it is then examined by our quality control personnel to ensure the best possible result has been achieved.
Your garments will always be in capable hands and will not be damaged during any stage of our meticulous processing system. We constantly improve our machinery and cleaning techniques to ensure we remain on the cutting edge of technology. We use only the most superior cleaning agents, ensuring safety for the environment, your garments and our team.
VIP Service Specialist Treatment For
Deluxe service
Linen
Bag Wash
Cashmere
Silk
Repairs and alterations
Crystal, sequins and beaded garments
Press only
Leather and suede
Ski wear & racing suits
Eveningwear
Household dry cleaning
Wedding gown and bridal party garments
Household laundry
Christening gowns
Communion/confirmation gowns
Antique Heirloom Preservation
Theatre costumes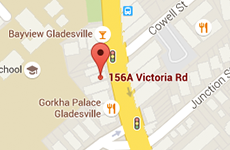 156A Victoria Rd, Gladesville 2111
Phone: (02) 9817 5493
View Larger Map
71 Great N Rd, Five Dock NSW 2046
Phone: (02) 9713 7458
View Larger Map