Fire and Flood Restoration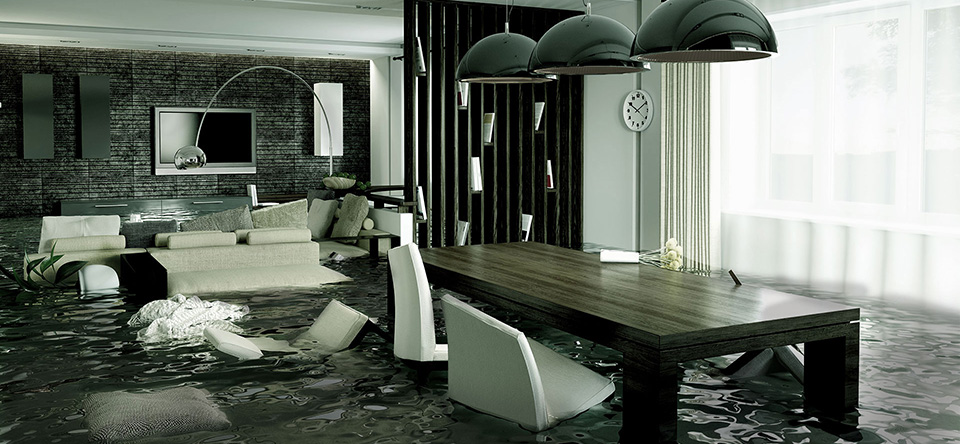 Restoration
Quality dry cleaners are the leading textile and garment restorers within the industry due to our new restoration plant with state of the art technologies and cleaning systems which was completed February 2008.
Our unique cleaning processes for the removal of smoke, odor and stains caused by fire, smoke, water or mold damage to textiles including all garments and soft furnishing features, we offer a 100% Customer Satisfaction Guarantee, if we can't clean it then it is for free.
Our exclusive Reduction-Injection Cleaning System restores more items than anyone in the industry. Our success rate is over 98% using this exclusive technology.
Our employees are carefully trained in all aspects of disaster work. We work in conjunction with insurance adjusters, contractors and property owners to expedite the cleaning, restoration and return textiles and garments which include clothing, window furnishing, linens, towels, laundry, shoes, purses, belts, leathers, suede, furs, and stuffed toys.
Our Process
At Quality dry cleaners Garment Restoration (QDCGR) we follow a rigorous and precise process that leaves no room for error or compromise. Our total accountability means a doubt-free experience that we call the Quality dry cleaners Garment Restoration Peace-of-Mind Process.
We use two of the safest and common solvents when processing and restoring garment these included, wet cleaning and ultrasonic cleaning. We also use ozone which deodorizes and removes the growth of bacteria.
Will The Odor Come Back?
No. Ozone helps destroy the source of the odor.
Is Ozone Safe?
YES. Ozone is safe when used correctly. It kills bacteria and mold spores.
On-Site Arrival
A team of specialized, disaster-trained Quality Dry Cleaners garment restoration personnel perform a thorough, room-by-room inventory of every item.
All textiles are digitally photographed to create a master photo list.
A Garment and Textile Analysis is performed to determine items that can be cleaned and restored from those that cannot. Items that can not be restored are inventoried on a separate, non-salvageable list.
Special handling items are identified: heirloom pieces, leathers, suede's, furs, and items specified as havingspecial or sentimental value.
Homeowners and Quality Dry Cleaners Garment Restoration personnel review itemized inventory of items to be restored and those that are non-salvageable. Homeowner signs and receives an approved copy of the master inventory list.
Site departure to Quality Dry Cleaners Garment Restoration facility.
QDCGR Facility Arrival
Additional inspection, sorting and bar code tag applied to every single item.
Reconciliation to ensure the onsite inventory matches the bar code inventory.
A two-step Wet Cleaning or a two step dry cleaning process which ever is necessary with exclusive Reduction Injection processing to guarantee removal of smoke, odor and discoloration. We achieve a virtually bacteria free, hospital-level of cleanliness.
All items professionally pressed and larger items such as linens, window treatments and bedding items pressed using specialized equipment.
Final inspection.
Every item either placed neatly in boxes or hung on a hanger with plastic covers.
Entire job stored on-site in our safe and secure, 100% climate-controlled storage area until homeowner is ready for delivery.
QDCGR Replacement Cost V. Restoration Cost (Indicative Only)
| | | |
| --- | --- | --- |
| Ralph Lauren Polo | $95 | $5.50 |
| Lisa Ho Dress | $250 | $18 |
| Giorgio Armani Suit | $1800 | $19 |
| Donna Karan Suit | $970 | $19 |
| River Pants | $100 | $9 |
| Bally shoes | $250 | $10 |
| Louis Vuitton Bag | $1000 | $25 |
Frequently Asked Questions
The following are questions we at Quality dry cleaners Garment Restoration are often asked regarding our services and our process. In sharing these questions and answers with you we hope to give you a better understanding of what we do and offer you additional peace-of-mind during what may be a difficult time.
Q: Are you able to get the smell of smoke out of all my clothing items and other soft-goods?
A: Yes, our advanced Reduction-Injection chemical process removes all smoke odors. We successfully restore over 98% of everything we clean.
Q: What type of items do you clean?
A: All wearable garments including all dry cleanable clothing. We clean all household soft-furnishing, shoes, belts, purses, bedding, window furnishing, stuffed toys, linens, towels, bulk laundry items, wedding gowns, leathers, suede and items made from fabric or textiles.
Q: What if I do not like the way it looks after you have cleaned it?
A: If you are not 100% satisfied there is no charge for our services.
Q: Are the chemicals you use dangerous?
A: All the cleaning detergents we use are environmentally friendly and hypoallergenic. We use ozone in our washing process which is a hospital-safe, proven bacteria killer. We use a wet clean cold-water wash so it is more gentle on clothing items. When your clothes are returned they smell wonderfully fresh and they look cleaner than you may have ever seen them.
Q: How do you determine what is going to be cleaned?
A: We will try to clean everything because our success rate is over 98%. We do not try to clean items that are yellowed from heat, scorched, ripped, torn, or more costly to clean than to replace.
Q: How long does it take to clean everything?
A: The first thing we do is clean 2-3 weeks worth of your own clothing within 24-hours and return it to you so you can have some initial peace-of mind. Our goal is to have everything else cleaned within two weeks.
Q: How much does all this cost? What if I went to my own dry cleaner for example?
A: Your regular dry cleaner does not specialize in removing smoke and odors from garments. They are not equipped to process clothing that has suffered damage from fire, smoke, water or exposure to mold. We at our new operation plant exclusively devoted to this type of cleaning only. The savings is significant compared to the costs of replacing everything.
Q: How do I know what has been removed from my home?
A: Our specially trained staff will perform a room-by-room inventory of everything we take from your home. Everything will be tagged. You will be supplied with an inventory list of all items. Every item returned to you will be either boxed or on a hanger. We are committed to your 100% satisfaction.
Q: What if you clean everything but I am not ready yet to have it returned?
A: After cleaning we store everything at our facility in a safe, climate-controlled environment until you can take delivery. Conditions apply.
Q: Will I be informed about the status of my household goods?
A: We work with you every step of the way. If you ever have a question simply call our head office on 1300 555 866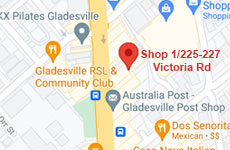 Shop 1 / 225 to 227 Victoria Rd Gladesville 2111
Phone: (02) 9817 5493
View Larger Map
71 Great N Rd, Five Dock NSW 2046
Phone: (02) 9713 7458
View Larger Map